Welcome Ohio Living Team Member!
This page was designed to walk you through the process of signing your prospects and future residents up for services through Concierge at Home.
Each prompt is written almost-like a script - but you're in total control. Use whatever wording, pitch, or workflow makes the most sense for you and the prospect you're talking with.
Last up, we're always trying to improve, so if you ever have suggestions, please let us know by clicking the button below.
Send us feedback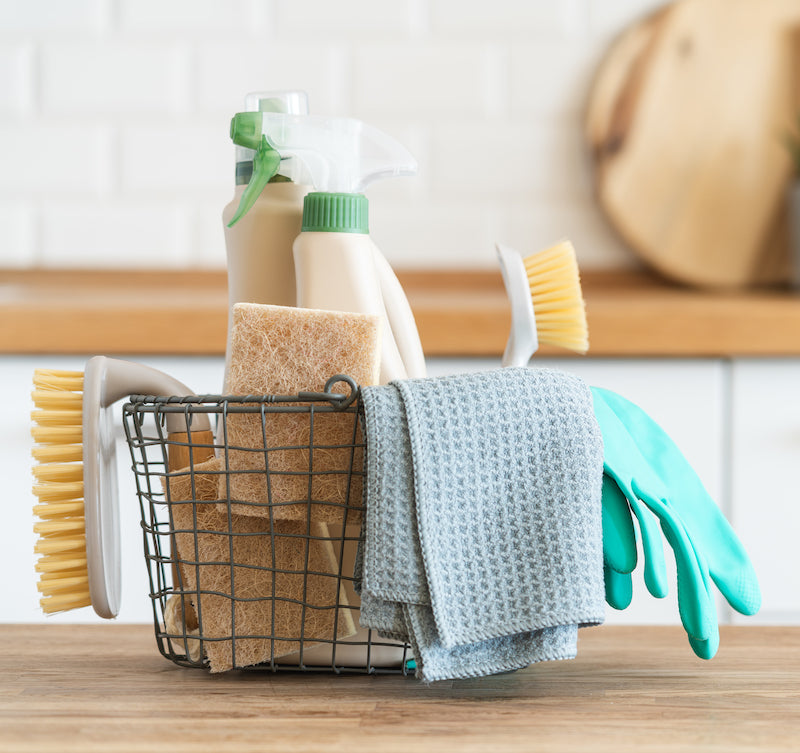 Home Services That Come With a Concierge
Concierge at Home is a subscription-based home concierge service powered by Ohio Living and built just for you. We offer tailored services, like house cleaning, meal delivery, laundry, and more. You can pick the ones you want and we'll take care of the rest.

Select the services you need

Pick the frequency that works for you

Schedule a call with your concierge

Your concierge handles all the logistics

Get time back to spend however you want
Pick Your Services
Is Concierge At Home a Good Fit for You?
What does an active retirement look like to you? Does keeping up with house maintenance and day-to-day demands get in the way of you being as active as you want to be?

Concierge At Home is perfect if this prospect wants to continue living independently and would prefer to not worry about daily chores.
Could you see yourself leaving at least some of the cleaning, home repairs, and meal preparation to someone else?

You've worked hard and you've earned the time to relax! Now is the time for fewer responsibilities and more freedom.

Concierge At Home is here to support you in empowering your independence by taking care of the logistics of life demands so that you are free to focus on what really matters to you in life.
Is it annoying to keep first finding trusted service providers and then track of all of the different services you may need?

Concierge At Home schedules and coordinates trustable, reliable, and high quality amenities to cover all of the day-to-day duties that it takes to maintain your household - in a way that is stress-free to you.
FAQs about Services
Do I need to download an app?

No apps needed!

We want Concierge At Home to be as simple as possible to use. We'll spend this time building the perfect collection of services for you and scheduling your first call with an Concierge At Home concierge to finalize your service schedule.

From there, you can let your Concierge know if you prefer to be contacted via phone call, text message, or email.
How do I pick my services?

There are so many decisions we need to make every day, and, when we think about home services, we know that there are more choices than ever. We sorted through all the choices, vetted service providers in your community, and created four "Collections" or bundles of services that you can pick and personalize based on your priorities for your time.

You can start by either picking one of our four ready-made Collections or build one of your own. No matter where you start, you can customize every aspect of each Collection so they're perfect for you.

You will have to pick a Collection to start, and you'll be able to customize it so that it's perfect for you. And don't forget, you'll always be able to add more services and increase frequency of service delivery, if that fits your needs.

PS: Our Collections are designed as bundles of services. Bundling services in this way also helps us save you money by spreading the costs of each individual service across the entire Collection.
What if I don't want a certain service in a Collection?

No problem! You can either choose and personalize the Essentials collection - which we created with a minimal set of services - or we can build your own Collection from scratch on this call.
What if I want to switch my Collection after I check out or want more or different services?

You always have full control over the services you receive. We'll be able to make changes to your Collection in three ways:

(1) When you're selecting a Collection: We'll give you the option to add more services to it – whether they are brand-new services that aren't part of your Collection or increasing the frequency of services that already are in your Collection.


(2) During your Initial Membership Call: We'll schedule time to talk after you select your Collection, so we can find the best days and times for you to receive your Collection's services. We'll set time aside during this call to talk about any additional services you might want.


(3) During our pre-or-post-service check-in: We'll contact you before and after every service is delivered so you know what to expect and so we can make sure you're fully satisfied with what you received. We'll always check whether there are any new services you would like to add.
How do you vet service providers?

Our goal is for you to receive trusted, reliable, and high quality-high value services, so we're deliberate about finding the perfect service providers.

We start in an obvious place: asking neighbors and community members for recommendations.We cross-reference the service providers we learn about with their online ratings and reviews – looking for the signs of a great company and any hints of red flags. If we find a red flag, we cross that provider off the list.

When we're satisfied that we have a strong list of candidates, we start calling the different organizations we've found, interviewing them to make sure they're available and able to deliver the level of service you expect and deserve. We even background check and give every person who will be working in or around your house a health and safety training.

Through this process, we also negotiate exclusive rates for our members.

We're always developing new ways to bring you the best experience, and we'll update you on any changes to our process.
How do I schedule services?

After you select a Collection and checkout, we'll ask you to select a time for your first call with a Concierge At Home concierge. During this call, we'll pick the best days and times for our service providers to come to your home, we'll discuss any extra services you might need, and we'll add notes our partners need to know.

We'll take it from there: coordinating with the service providers, contacting you before a service is going to be delivered so you know what to expect, and following-up after a service is delivered to make sure you're completely satisfied. If not, we'll make it right.
What do I do if I need to reschedule a service?

Just let your concierge know, and they'll make the change!
What do I do if I don't need a service on a certain week?

No problem! Just let your concierge know, and they'll pause that service.
What if a service provider doesn't show up?

We take several steps to prevent no-shows, including confirming each week with your providers that they're prepared to deliver your services. If a service provider doesn't arrive, though, please call your concierge to let them know.

Our policy is to contact you after we expect a service was delivered to make sure you're satisfied, so if you don't get a chance to call us in the event of a no-show, we'll still call you.

Either way, we'll make it right by finding an alternate provider to deliver the service as quickly as possible.
How do I pay for services? Why do I have to give you my credit card information?

After you've received your first month's services, we'll send you a single, consolidated invoice with a detailed breakdown of every service your received.

The invoice will also have a link to our online billing system, where you can enter your payment information.

If you feel like you were charged for something incorrectly, just let your Concierge know, and they'll make it right.
Let's Get Started by Picking the Perfect Collection of Services for You
Remember, each collection was created to match different priorities that you may have for your retirement. You can personalize every Collection or build your own!
Our goal is to help you use your time, your way.